C&I Solar Solutions for Businesses
Commercial solar helps businesses reduce energy expenses, provide long-term budget certainty, improve energy reliability, and reach sustainability goals. Genie Solar Energy designs a custom solar solution models financial returns leveraging state and federal initiatives. Many of our customers see an ROI in under 3 years with long term savings in the millions. Find out how much your business could save.
What are the Financial Advantages

Quick ROI
Government and utility incentives, plus 100% bonus depreciation have accelerated the return on investment for solar.

Long-term Savings
Decades of energy without paying a monthly bill create substantial long term savings for commercial solar.

Price Stability
Create price stability and hedge against rising utility prices plus enjoy decades of energy with little to no maintenance.
Genie Solar Energy Solutions

Custom Solutions
One size does not fit all. We customize your project to fit your needs from panel type to where the system is manufactured.

Publicly Traded
A fully owned subsidiary of Genie Energy (NYSE: GNE), we have a strong balance sheet and long-term investment in the energy space.

Energy Advisory
A full service energy advisory with a senior management team experienced in solar, energy procurement, storage, and efficiency.
Testimonials
I have had the good fortune to work with Diversegy [a division of Genie Energy] since 2013. Diversegy helped reduce my energy supply rates by 20% versus Eversource. However, my energy costs were still to high. Diversegy provided a solar proposal and it almost looked too good to be true. Bill from Genie Solar was a pleasure to work with and made the whole project move as quickly and smoothly as possible. The best part? Between the federal incentives and the New Hampshire State incentives I was paid $8,000 to install my solar array. On top of getting money back, I am going to realize over $300,000 in savings during the 25 year warranty period of the solar array through reducing my electricity costs and receiving NH Solar Renewable Energy Certificates.
House By The Side of the Road, Wilton, NH
Genie Solar Energy installed a solar array, and after a year, the system has been running smooth since install. It is gratifying to see a net negative electricity usage during the sunny months. I could not be happier with Genie Solar Energy's sales, installation, and follow up!
American Institute of Steel Construction Associate Member
United Structural, LLC
Albion, NY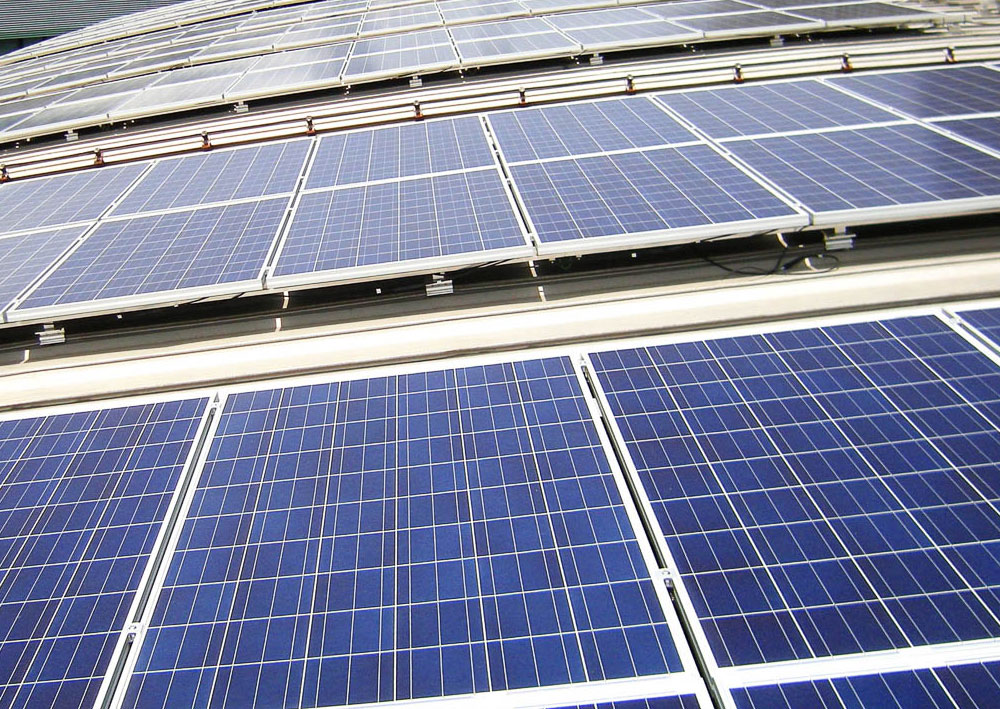 Monofacial
Traditional solar panels manufactured in the USA or overseas for various types of applications.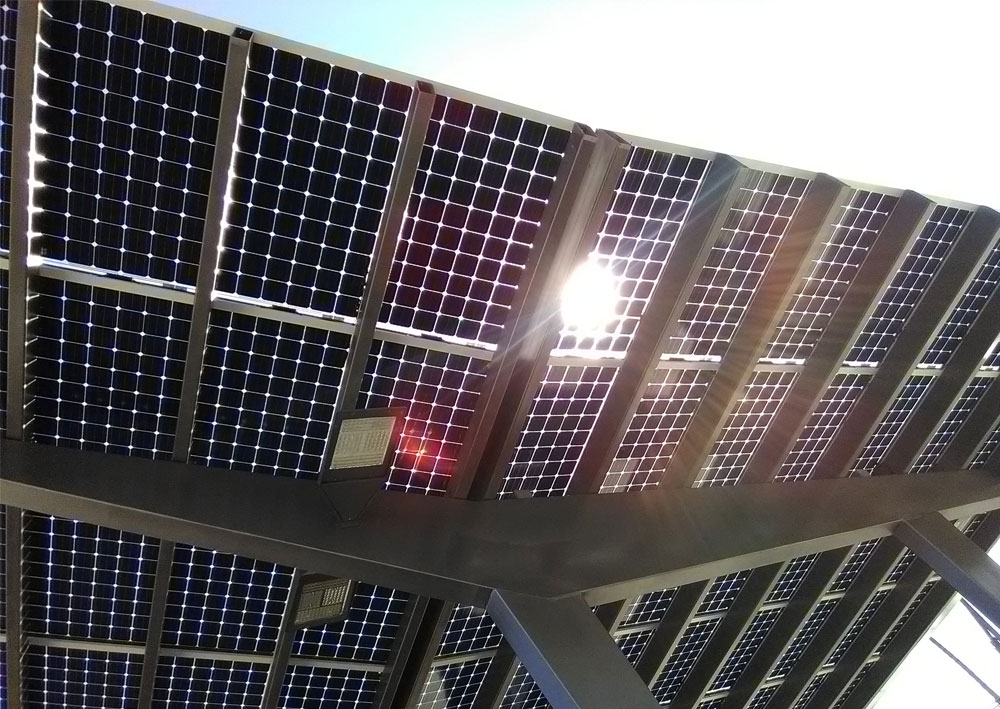 Bifacial
Commercial solar panels that capture energy from both the top and bottom, leveraging the reflectivity to increase the energy production.
How much can your organization save?
Simple changes, lower energy bill.
More than just a solar company. An experienced energy services company focused on expense reduction and providing business with budget certainty while accomplishing sustainability goals.
Portfolio of 30+ energy suppliers to shop
Short and long term contracts
Flexible and fixed pricing options
Experience serving large load, multi-location, enterprise and municipalities
Energy Procurement
We work with customer reduce costs and mitigate risk on energy supply costs.
LED Upfiting
LED lighting is up to 80% more efficient than incandescent bulbs, lasting 20X longer.
Solar Charging Station
Power where you need it. No unnecessary fuel or plugging into another power source.
Demand Meter
Lower demand charges with access and complete transparency into their real-time usage, just like the utilities do.