Company
Genie Solar Energy is a fully owned subsidiary of Genie Energy Ltd (NYSE:GNE). Genie Energy was founded in 2004 under IDT Energy and spun off from its parent company (NYSE:IDT) in 2011.
With an extensive history in the energy industry and a balance sheet that shows we can support our customers into the future, business owners and corporate decision makers can be assured that we will be their solar partner for the long term. As of 2020, Genie Energy's market cap sits at $141 million, with $34 million in cash assets and $400 million in revenue in 2020.
Genie has a multi-disciplined and experienced staff to help build sustainable and energy resilient facilities for our clients. We're here for you and your business now and in the future. We're big, but our relationships are personal.
Leadership
Genie Energy's management experience extends far beyond the solar project – from exploration and procurement to batteries and optimization across all energy sources. Genie Energy has several brands serving commercial and industrial customers and can help develop a complete energy strategy for your business for today and into the future. Our multi-disciplined and experienced staff help build sustainable and energy resilient facilities for our clients.
In the changing world of energy, we're your business's stable point. You have your business to run. We can give you the power to run it.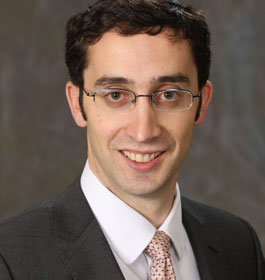 Michael Stein – Chief Executive Officer of Genie Energy
Michael Stein has served as CEO of Genie Energy since 2017 and CEO of Genie Retail Energy since 2015. Along with the General Manager, he was responsible for starting the Solar division within Genie Energy.
From July 2012 to January 2014, Mr. Stein was Senior Vice President of Business Development of IDT Telecom. From June 2007 to January 2009, Mr. Stein was an analyst at Belstar Investment Management.
Mr. Stein has also served as communal leader at the Riverdale Jewish Center in the Bronx, NY. He is also a trustee of the Etzion Foundation and of the Organization for the Resolution of Agunot.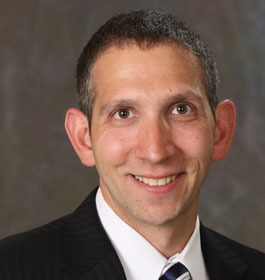 Avi Goldin – Chief Financial Officer
Avi Goldin has served as Chief Financial Officer of Genie since August 2011, coming from his position as Vice President of Corporate Development of IDT Corporation from 2009 to 2011.
Prior to joining IDT, Mr. Goldin served as an Investment Analyst at Dreman Value Management, a $7 billion asset management firm and an Associate in the Satellite Communications group at Morgan Stanley & Co.
Mr. Goldin holds an MBA from the Stern School of Business of New York University, a B.A. in Finance from the Syms School of Business of Yeshiva University and is a Chartered Financial Analyst (CFA).
Sara Schwandt – Managing Director
Sara Schwandt has served as the Managing Director of Genie Solar Energy since 2019, soon after its inception. Prior to that she served as the Managing Director of Diversegy – another Genie Energy company.
Bill Schmitz – General Manager
Bill Schmitz worked with Genie Energy (NYSE:GNE) to establish and develop Genie Solar in 2016. As the General Manager, Bill leads the team in engineering, project management, supply chain reliance, vendor management, and product development. He strategically guides and assists our staff in creating and designing energy systems that support our commercial solar clients' needs.
Prior to joining Genie Solar Energy, Bill was the CEO of Arista Power, where he led the company in its transformation from a one-product small wind energy company into a company that offered a full suite of power management products serving a wide variety of applications, including custom-designed power management systems, renewable energy storage systems, and wind turbines. The company developed and sold micro-grids and Mobile Power Stations used in military, off-grid locations, and other applications around the world.
Prior to Arista Power, Bill served as Chief Operating Officer of Ultralife Corporation, a designer and manufacturer of power and communications systems worldwide. His career there started as the VP of Manufacturing, with his primary responsibilities making and delivering Primary Batteries where customer's quality and cost expectations were met. That evolved into building international plants and relationships to establish a global supply chain. Through a new product introduction process, he led his team to introduce 20-30 new battery designs for both commercial and military.
As the Director of New Product Development for Bausch & Lomb's Global Eyewear business, which included the Ray-Ban brand, he brought new style and designs to the market.
How We Work
What sets Genie Solar apart?
Genie's multi-disciplined and experienced staff help build sustainable and energy resilient facilities for our clients. Genie Solar focuses on commercial and industrial installations – using our resources to provide efficient, effective and affordable custom solutions.
As part of Genie Energy, we offer a multi-pronged solution to your company's energy needs. We're big, but our relationships are personal.
We source from ethical and high-quality manufacturing companies that we know we can trust. We go as far as inspecting the panel manufacturing facilities to provide you with additional peace of mind.
Every solar energy system from Genie includes a proprietary 'Smarter Meter' to allow our clients access to their real-time energy consumption even beyond what utility companies have. With this data, a company can further optimize a facility's energy consumption by scheduling machine runs or changing the heating/cooling settings throughout the day.
Our Smarter Meters allow your business to
You'll have the data – so you'll be in control.
Genie Solar helps your company finance your new system. With multiple partners and the ability to finance in-house, we provide solutions no other solar company can.
Prism Solar Technologies extends our experience into solar panels as a manufacturer of bifacial solar panels both here in the United States and overseas in Australia. With customers ranging from TOP financial institutions [link to news], commercial roof tops [kraft power pr], building windows [link], and backyard pergolas [link].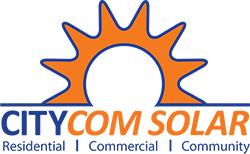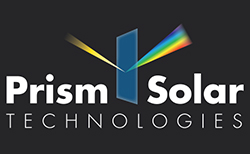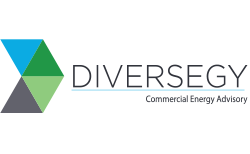 Case Studies