Commercial Solar
Genie Solar Energy makes it simple. Our dedicated team of commercial energy solutions experts work for our customers. Providing reliable, affordable, and renewable solutions with great long term savings and a quick ROI.
We match your needs with the right products, installers, and financing vehicles. We only work with trusted, local contractors and source the materials from Tier 1 manufactures. We find the best possible pricing along the whole supply chain. And our financing options make it a no brainer for your business to go solar.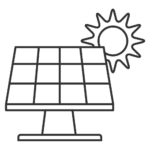 Panel Type
Traditional solar panels are mono-facial. The panel is one sided and captures the sun's energy from only one direction. With the sun above us, this makes sense. However, a bi-facial solar panel will capture the sun ray's from above and below. How? The reflectivity of surfaces (like a roof) under the panel can capture additional energy on the backside of a panel, improving production up to 30%.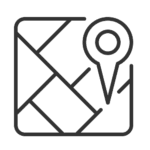 Where to Mount
Ground Mount. Roof Mount. Car Port. Architectural. A solar system is not one-size-fits-all. By utilizing an idle roof, once wasted space is turned into a working asset. Solar could also be an opportunity to provide cover over your parking spaces. Or does building an atrium that generates power sound appealing? Are you wasting land that has been deemed a brown field? Let's turn it into an energy generating opportunity.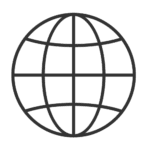 Made in the USA
Is it important to your company's mission to utilize products manufactured in the United States? Or is capitalizing on the best possible pricing vital to your decision? No matter your goals, Genie Solar Energy works with companies to source products that fit.
How to Finance
Commercial, Industrial, and non-profits have many options to finance their projects. One size does not fit all, and all financing options are not the same. Genie Solar Energy has a plethora of options for our customers which vary based on the entity, product type, location, and of course, your financial goals.
Cash Purchase
With a cash purchase there is a one-time payment, after which you own the system. Enjoy long-term energy savings one system is active. There is a shorter timeframe from signing the contract to installation. As you own the system, take full advantage of all tax incentives.
Lease
Go solar for nothing (or very little) down. The system is owned by a third-party, and no tax incentives would be applicable to the customer. Pay one lease payment for the term – generally 15 – 20 years.
Power Purchase Agreement
A third-party financing company owns the system. Which means, they pay for the installation, operation, and maintenance of the system placed on your property. This allows you to lock in your energy rate for 20-30 years. The monthly payments are based on the actual energy you consume. This typically lowers the energy rate you would otherwise be paying.
Community Solar
An excellent option for businesses where on-site solar generation is unavailable. Contract terms and savings vary by state, utility, and project. Customers in programs Genie Solar Energy is working with typically save around 10% off their energy bill.