Employee Profile: Seth Mansur
Seth Mansur is a renewable energy strategist and joined Genie Solar Energy to improve the bottom line of commercial & industrial clients. After spending nearly a decade working in the energy industry serving multimillion-dollar companies to startups, Seth excels at evaluating market opportunities to determine an optimal path to achieve their goals. With the energy & sustainability transition underway coupled with the rise in weather related challenges and supply chain disruptions, it has never been more important for companies to develop and execute an energy strategy to stay competitive in the market.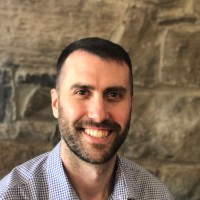 Seth client's range from leasing tenants to organizations with building portfolios covering multiple states.  With Genie Solar, Seth specializes in the Massachusetts and New England markets, but balances clients across the country. Balancing the near constant changes in market policies, incentives, and energy strategies has resulted in millions in incentives and cost savings realized by clients. In addition to his with clients, Seth provides trainings for the real estate industry on energy, along with podcasts and other content to educate the world about the opportunities in the rapidly evolving energy sector. With a passion for making a positive change in the world, Seth enjoys working to empower companies develop a comprehensive energy strategy to reimagine how/when/where energy is managed.
Seth is an 8-year Marine Corps veteran, and holds a BA in Sustainable Development from the University of Massachusetts Amherst, along with an MEd in Curriculum & Assessment from Fitchburg State University.
In his free time, Seth is active with American Legion and Marine Corps League working to support other veterans.